Perfiles comerciales, tecnológicos y búsquedas de socios
Comerciales
Presentamos oportunidades de cooperación empresarial, si desea contactar con posibles socios comerciales, a través de la Enterprise Europe Network.
Tecnológicas
Presentamos oportunidades de cooperación tecnológica, si desea contactar con otras empresas, universidades y centros tecnológicos, a través de la Enterprise Europe Network.
Búsqueda de socios
En esta sección encontrará empresas, centros tecnológicos y organismos públicos y privados de investigación interesados en presentar propuestas a programas europeos e internaciones de financiación de I+D e innovación que necesitan socios para completar su consorcio.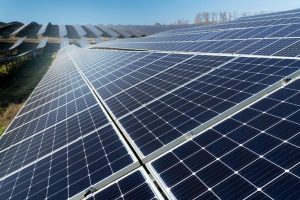 An Italian certified company, active in the field of renewable energy, has patented and developed an innovative photovoltaic tracker. Compared to other systems available on the market, this tracker has a compact and more functional structure which reduces the...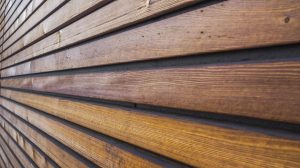 A Romanian company with over 25 years of market experience specialises in providing floor covering solutions for commercial and residential areas. Products offered include carpet tiles, rugs, mats and vinyl flooring. Aiming to expand its product offering and...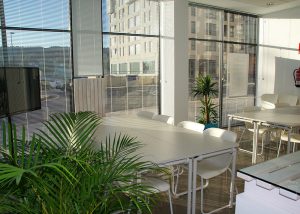 Multi-branch wholesaler, importer, and distributor of home and garden equipment from Poland is looking for producers around the offering products from the broadly understood home and garden category under a distribution agreement. Solicite información indicando la...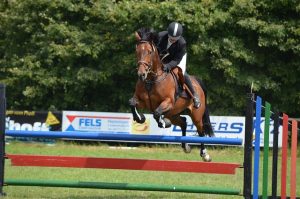 German company that is active in the equestrian sports business is searching for textile manufacturers for their own brand of functional clothing (polo-shirts, tank tops, quilted jackets and vests, sweat jackets and hoodies). An outsourcing or supplier agreement is...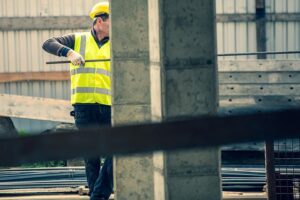 A Swedish start-up aspires to launch their self-designed asphalt shoe. Hence, the company is searching for a manufacturer able to produce the requested products according to the company's design, measurements, and functions. Solicite información indicando la...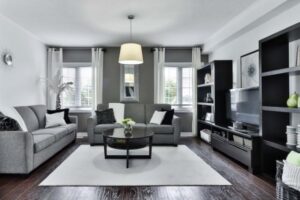 Swedish home interior company with focus on different kind of lamps is looking for new suppliers of lamps in all kinds of different materials and design. Solicite información indicando la...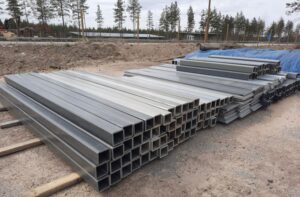 A Lithuanian company, one of the leading companies in the industrial insulation, scaffolding and tinplate prefabrication services throughout Europe, with around 500 men power supply and 100 000 m3 of our own scaffold material. Solicite información indicando la...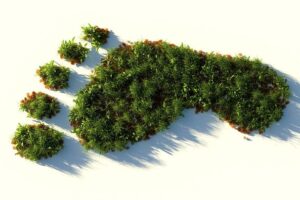 A UK based SME, designing, wholesaling and retailing their own brand of beauty bags, are seeking European suppliers of vegan eco-friendly, sustainable materials. Those include but are not limited to: plant based leathers, recycled fabrics, coated cottons, etc.. The...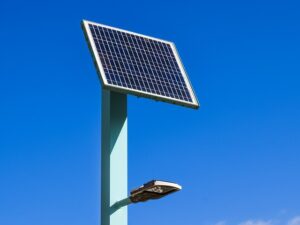 Romanian company acting as unique representative of several companies on construction sector is looking for manufacturers/distributor of solar / photovoltaic products (inverters, photovoltaic panels, photovoltaic panel assembly structure, solar / PV cable,...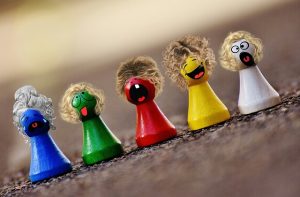 The Danish company is a 6-year-old store in the center of Ringköbing, Denmark. Ringköbing is located on the West coast (the coastline to the North Sea) of Denmark and has a huge number of tourists visiting every year. The Danish company offers a wide range of goods...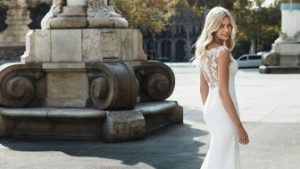 A German bridal fashion shop designs its own bridal fashion collection. The company specialises in wedding dresses and elegant festive fashion for women and men. The SME is looking for partners in Poland who are willing to to sew dresses to a larger extent and to...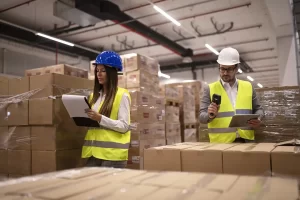 French company specialized in destocking of branded products with significant discounts for its customers, sells items in stock from manufacturers, company surpluses, transport damage, packaging changes, order cancellations. Its activity is mainly in textiles and...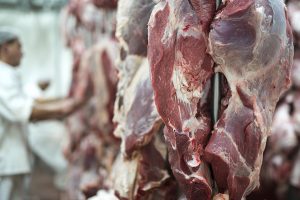 Hungarian SME wholesaler and distributor of beef meat needs big quantities at the rate of one truck per week (quantities according to price/quantity between 5 to 22 tons per week). The products need should be in pieces (sirloin, brisket, steaks, ribeye etc…) and...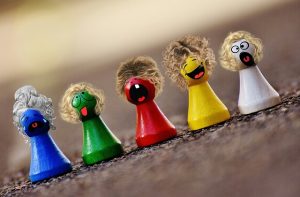 A Hungarian trading company specialized in children's toys and outdoor playground equipment searches for suppliers outside or inside the European Union. The company's interest is mainly: outdoor playground equipment: children's toys (slide, seesaw, play tower,...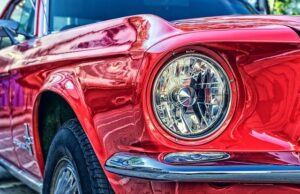 A German manufacturer of complex electronic and mechatronic components is looking for a supplier of plastic injection moulding parts in the EU countries. The required parts will form the housing of a newly developed control unit for the automotive sector. The...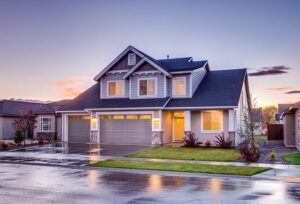 North-Eastern Romanian company producer of wooden houses by using the "timber-frame" technology is looking to purchase from producers of innovative thermal insulating materials (with CE certification) as alternatives to mineral wool or polystyrene and other...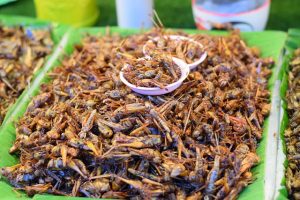 The Hungarian company believes that insect-based feeding and insects based foods will be one of the cornerstones of our sustainable food in the future. As a result, they are looking for potential partners who can help in providing pig feed ingredients. As an...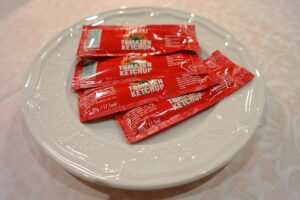 Portuguese company is looking for a partner to provide a co-packaging service for food products with the following specifications: - Packing of sachets with 20g of product; - Transparent packaging; - Possibility to stick a label; - Packaging of food product with...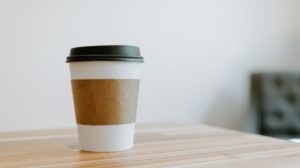 A Bulgarian manufacturer of high quality marine salt is looking for a supplier of sustainable packaging for its high-end product - Fleur de sel Solicite información indicando la...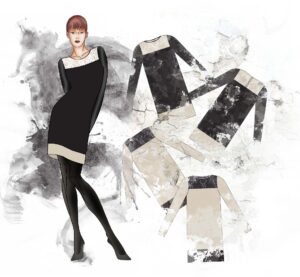 French showroom created more than 10 years ago, is looking for women's ready to wear brands to distribute or represent them in its premium and national network of multi-brand women's clothing stores. Solicite información indicando la...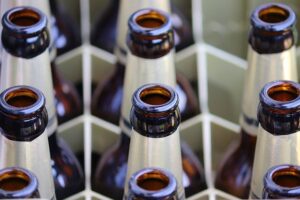 A French company specialised in the production of fruit juices, ciders, non-alcoholic sparkling beverages as well as lemonades, beers and various sparkling aperitifs searches for glass bottle suppliers. The firm is interested in 1 L and 75 cl glass white bottle and...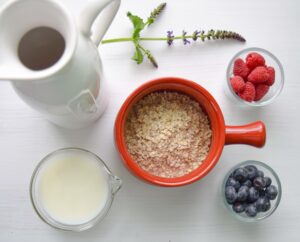 A Bulgarian producer of traditional Bulgarian dairy products would like to start long-term business cooperation with distributors, wholesale sellers, food producers and other potential customers and to supply them with premium quality of Bulgarian yogurt. The...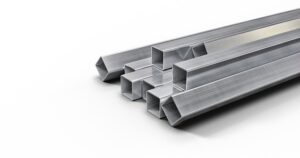 The Austrian company is market leader for table and barstool frames and also uses their expertise for individual contract manufacturing of laser, stamped and embossed parts. Part of the production of stamped parts from sheet metal will be outsourced and a partner...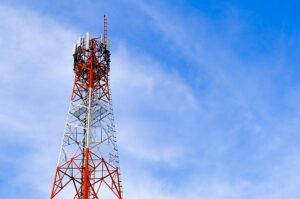 A corporate from northern Germany rooted in aerospace industry, developed a prototype of an air filter system. Customers of this system will be companies in need of biogenic CO2 for their processes and/ or their carbon reduction strategy. In order to build the...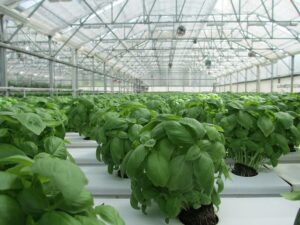 Western-Europe webshop for farming supplies seeks suppliers that want to sell their products on the webshop. The webshop is located in The Netherlands and delivers in whole Western Europe. Products like: • Fertilizer • Fuel/AdBlue/lubricants etc. • Building...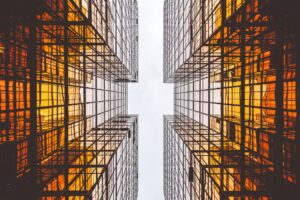 A Slovak producer of moulded beech plywood for the furniture industry would like to establish cooperation with a producer or supplier of veneer from EU countries (especially from middle Europe). The company offers cooperation under supplier agreement. Solicite...

The Czech SMES has developed a small electric vehicle of category L6 / L7 for the city transportation. The key design advantage is possibility to manufacture the cars in micro-factories close to consumer markets. The SME is looking for partners for an investment...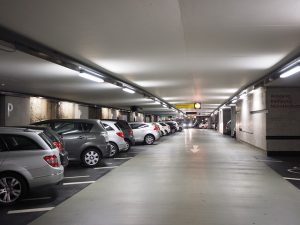 An innovative startup developed an Integrated Smart Parking System aiming at solving a major problem affecting the viability of small and large urban centers, search for parking. The system, based on a series of patented sensors and a mobility monitoring IT system,...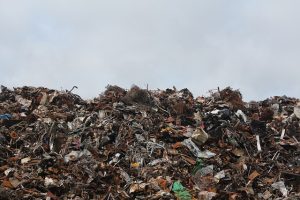 A French SME founded in 2004 presents a patented concept of modular platforms for waste collection and recycling. The system includes an upper platform that allows vehicle circulation, and a lower platform for waste storage. The company's associates possess...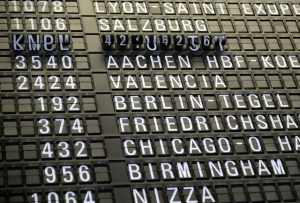 Greek start-up SME offers an innovative data management platform aiming to digitalize, manage, share and analyze data in order to better inform passengers. The company is looking for mass transit providers, companies or public organizations for commercial...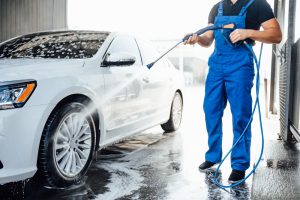 A Danish SME located in the Northern part of Denmark is offering their business solution and product to optimize private or customer's car washing stations. The SME invented a solution that makes automated car washing more sustainable by reducing water consumption,...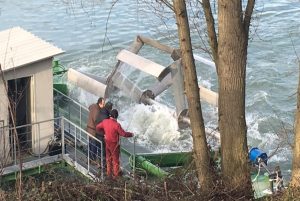 An Italian SME developed a hydro micro-turbine specifically designed to exploit kinetic energy of waterways to turn into electric power. The turbine technology, whose features have been patented, is suitable for applications on rivers and canals. It allows to...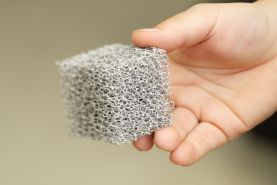 A German SME specialized in the production of metal foams has developed a method to produce open-cell hybrid metal foams at competitive prices. These foams have improved structural and functional characteristics: lightweight, energy absorbing, filtering, damping,...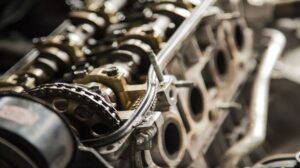 Hungarian company have been invented a new technology for LPG converters what delivers 20% fuel consumption decrease in internal combustion engines. The technology is tested on the market and has impressive results. The technology is 100% compatible with the...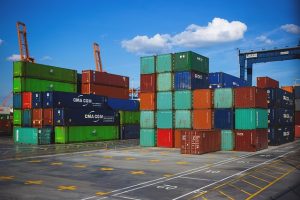 The start-up SME offers a next generation Situation Awareness Command & Control platform that supports security surveillance and reaction operations of governmental or industrial organizations. The company is looking for companies and organizations that operate...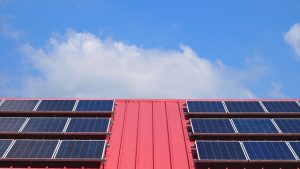 The Portuguese SME developed an innovative solar thermal panel for house, business or construction project application. The product are combines the benefits of the air conditioner and the solar water heater. The thermal panel, with high-quality materials and...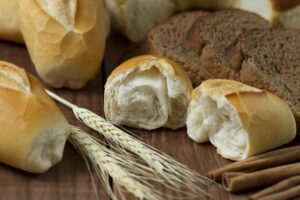 French company specialized in cereals and vegetal food products development is looking for partners to create new foods or to participate in some research projects as executive partner. Expertises are food development, food formulation, regulations and...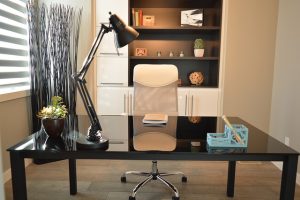 The Ukrainian start-up has developed the technology, the integration of ergonomic exercises and methods in the process of creating a workplace. For now the company has created an prototype - innovative work station that will help people with sedentary work to...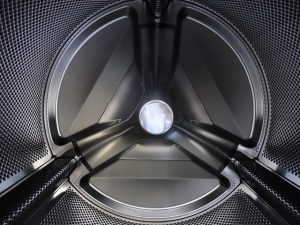 German Start-up looks for partners interested in applying a new coating technology. The hydrophilic polymer is non-toxic and biocompatible, while bio- and dirt film formation is reduced significantly by anti-adherence activity. It is applied by a fast and efficient...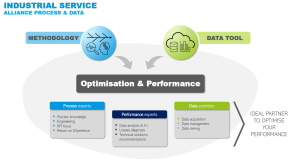 A French industrial turnkey constructor, expert in engineering, manufacturing, construction and management, offers a process performance optimisation service with help of a well-defined methodology and an IT tool ultra-customisable, extensible and interoperable...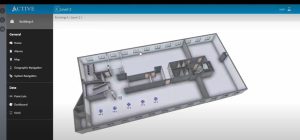 A Greek start-up has developed a unique energy management systems tool for buildings that provides comprehensive control of heating, cooling, ventilation and lighting systems for higher energy savings. This technology is offered to commercial partners for...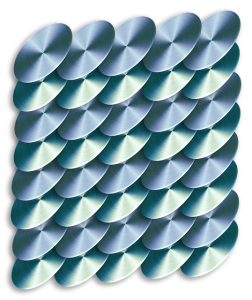 A German university develops process chains, technologies and tools for micro and precision manufacturing. In addition to the production of components with dimensions on a µm-scale, a main topic is the specific functionalization of surfaces in terms of surface...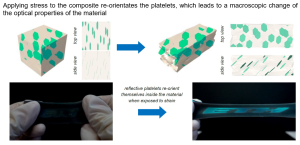 A Swiss university offers a method for the design & fabrication of elastomer that change colour upon deformation. It allows control of the elastomers colour using readily available raw materials. Application could be displaying messages on soft screens,...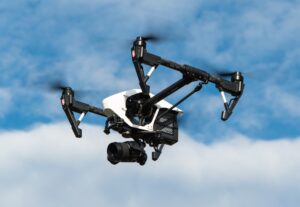 Today, wind profiles are usually measured with cup wind probes on tall (200 m) towers or with expensive LIDAR systems. A lower cost, effective alternative method using a functional model drone with mounted sensors, has been developed and demonstrated by a Swiss...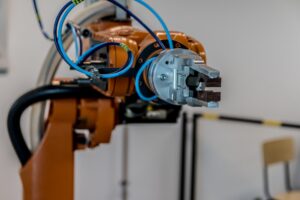 A Polish research institute specialising in robotics and automation offers custom made industrial robots. Robotic assembly can be used with a very wide range of components and applications, ensuring high efficiency and high repeatability. The Polish Institute is...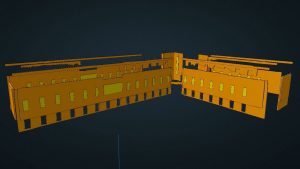 A France-based company is operating on the field related to 3D, like culture heritage, industry 4.0, Building Information Modeling (BIM). It provides 3D data processing services to create custom 3D processing software. The start-up is open to collaborate with any...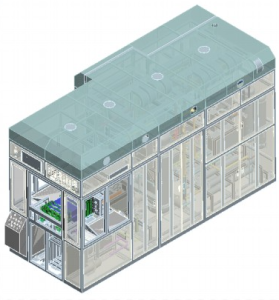 A Korean company has developed design and manufacturing test equipment for hydrogen fuel cell and supplied to well-known Korean electric vehicle makers and research institutes. With its own patent-based technology, this company can provide customized equipment in...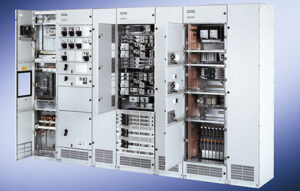 The company is specialized in the production of various types of transformers with power from 5VA to 100 kVA, as well as reactors, emergency power supplies, charging stations for traction batteries and metal parts. The accumulated experience from its founding in...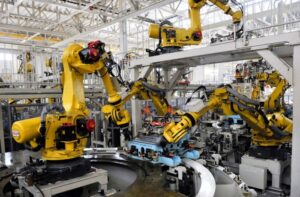 The French company specialised in robotics has developed a strong know-how for the manipulation and assembly of miniaturised components. Since 2011, it has been working and developing knowledge in the field of semi-conductors and micro-electronics. The company...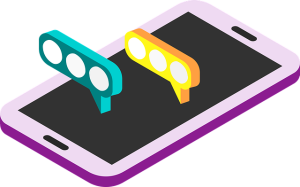 Swiss start-up offering customised software like guided selling solutions &3D product configurators with focus on user centered design & workflows, integrated in mobile apps, websites & portal solutions (i.e. intranets or customer/partner portals). The...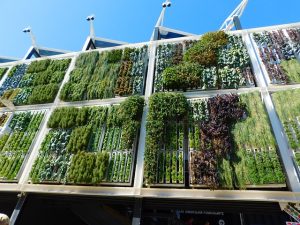 The enterprise from northern Germany developed an innovative construction system for building fronts that can be added to most of portfolio properties. The additive building front comes with regional flora which leads to the buildings' CO² footprint being reduced,...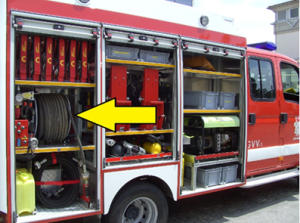 Slovenian company, founded in 1985, is mainly engaged in the production of fire trucks. The current volume of production is 80 units per year. The company would like to find a partner that will help them with the development of fire hose reel with electric drive,...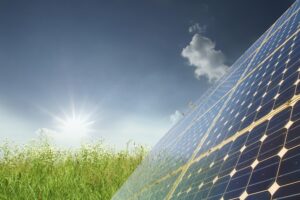 The Belgian SME specialised in delivery of frozen food is looking for: 1. Partners for the identification and adaptation to the niche refrigerated market of electric moped-cargo in an urban last-mile delivery context. 2. Partners to identify, adapt and install a...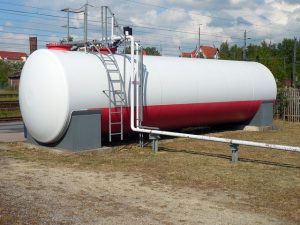 An innovative French company is designing hydrogen production stations powered by photovoltaic panels and a hydrogen fuel cell. The company is embarking on the manufacture of stations and is currently looking for low-power electrolysers in a range of 100kW-1MW for...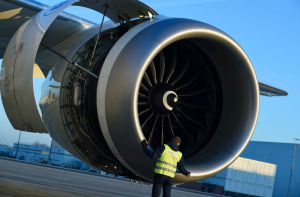 The increasing complexity of modern aircrafts and the rising costs of maintenance require a more automated way of inspecting aircraft components. These systems have the potential for faster, more accurate and more reliable inspections. That is why this big Dutch...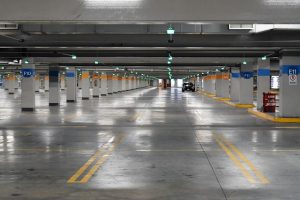 Dutch family business that operates in the broad outdoor space is now looking for soltions to create a parking lot of the future that is sustainable and green and easy to use. Partners are sought in the frame of a technical cooperation agreement. Solicite...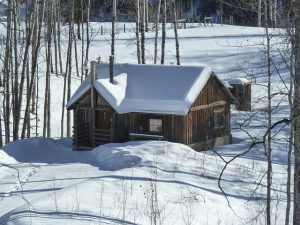 A italian company is looking for products and solutions, technologies and processes, hardware and software, which can: - Increased durability of timber constructions. - Optimise standard maintenance and avoid additional emergency maintenance. Solicite información...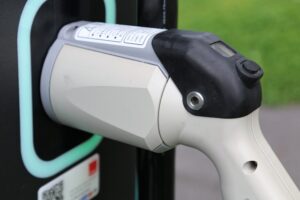 A French company designs and produces energy systems based on hydrogen gas (H2). The company plans to launch new low-carbon product that merges the energies of solar panels (PV), Fuel Cells (FCs) and batteries to be integrated into light cars or light boats. The...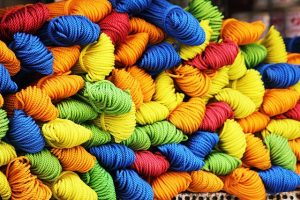 This long-established UK textile manufacturer has particular expertise in the production of wool-based products for industrial and commercial applications. Examples to date include products for use in the production of musical instruments, bakery belts, printing...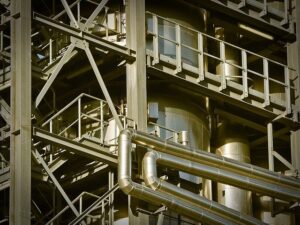 A Dutch grid operator manages the distribution of gas and electricity to homes and businesses in a specific region. The organization needs more advanced measuring solutions for its gas installation inspections and is looking for a cooperation agreement to develop...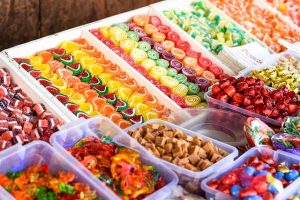 In this specific challenge the Dutch company focus on finding innovative solutions of working with secondary and tertiary packing materials. Secondary packing materials are showboxes and other materials which are used to present the finished goods in the stores....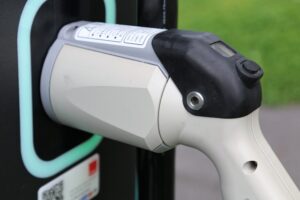 A large German airport operator is looking for a solution for upgrading an electric handler with automatic authorization so that it can be charged without additional RFID at wallboxes via a type 2 charging cable. Cooperation under a research and development...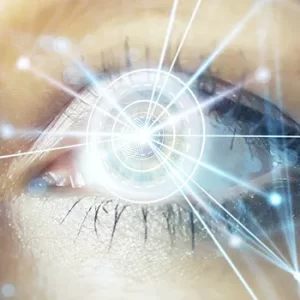 Latvian innovative company has developed the machine visIon technology and is looking for partner for testing and implementing the technology. They are looking for an industry partner, a company that deals with product development, consulting or quality control...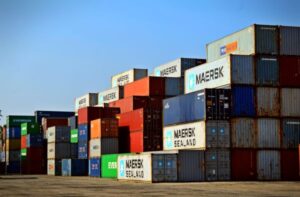 A large Dutch company specialized in future-proof logistic process automation and partner of an international open innovation contest is looking for solutions and technologies to to further automate the container loading process. SMEs and academia are sought to...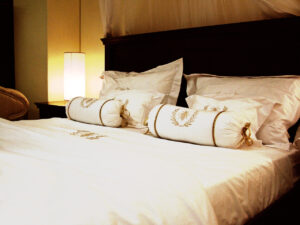 A Dutch company faces a significant challenge regarding the development of an improved filling beam to produce mattrasses in terms of ergonomics, quality, anti-leakage, stability and easy to clean. Companies, academics, or inventors are sought via a research...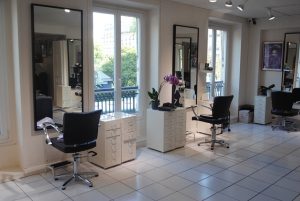 A Dutch family hair cosmetic business firmly believes that their responsibility is to care for the planet and people. The company is looking for sustainable technologies and innovative solutions in order to improve the: i. water consumption and wastewater disposal,...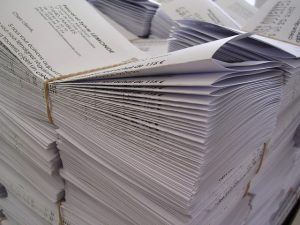 A Swedish company, having a goal/vision to be the most sustainable printing company in Sweden. They are looking for a partner who can help them to develop their idea about taking advantage of wastepaper and turning it into a new material – cloth paper. They have...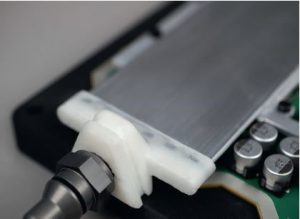 A German automotive supplier seeks manufacturers of electronics to validate a novel liquid cooling concept for electronic control units. The protype answers the growing demand for heat dissipation due to electrification and autonomous driving functions. Advantages...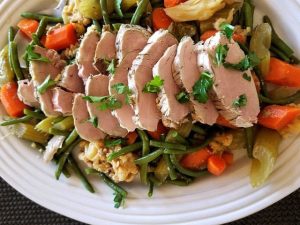 This Dutch SME is producer of vegetable fibers, such as texturing broad beans and quinoa. For their plant-based whitefish fibre, it is looking a suitable fiber rich of protein. A commercial agreement or research and development cooperation agreement is offered....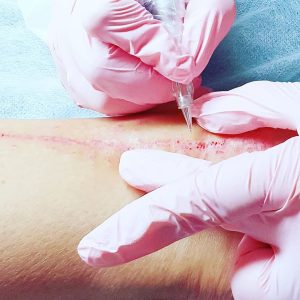 A young company from northeastern Poland is looking for a micropuncture product for wounded and scarred skin. The serum should accelerate wound healing and have a natural composition. It is important that the composition includes: natural oils (e.g. almond oil),...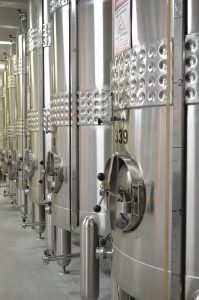 To scale the production process of innovative carbon-light oils in intermediary steps, a start-up from Northern Germany seeks contacts to biotech scale up partners with free capacities in bio-reactors (1.000 L, 10.000 L, 100.000 L). Envisaged are commercial...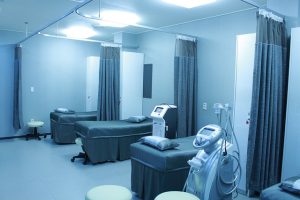 UK (Wales)-based biotech and healthcare company is developing a medical device for wound care and is looking for a company with an established Shape Memory Polymer (SMP) foam to provide material to be used in the device presently in development under a commercial...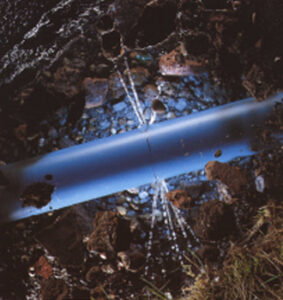 An innovative Italian SME has developed and patented a revolutionary composite material combining extreme lightness and flexibility with high strength and rigidity. The material can find applications in several industries, the company is particularly interested in...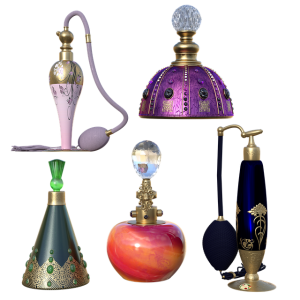 A French SME active in the development of natural organic based perfumes is looking for an original solution to allow its customers to discover scents remotely. The company is interested in new digital marketing solutions for selling olfactory products or new...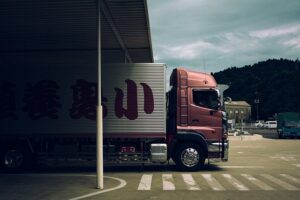 A German municipal company responsible for the maintenance of public traffic infrastructures is looking for a digital solution to optimize parking structures for trucks. Sought are startups or SMEs with expertise in traffic management for technical cooperation...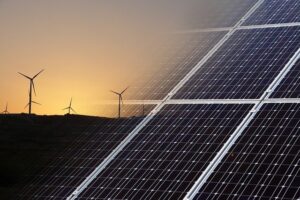 A Finnish technology center with international energy tech partners is looking for new technologies from start-ups and growth companies to apply for an accelerator business program in the energy sector. All startup companies and growth companies with early-stage or...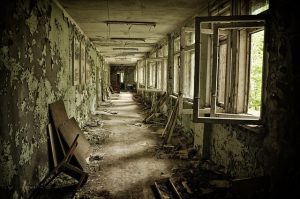 A research group that directs research activities in Robotics and Mechatronics Laboratory and is affiliated with the Artificial Intelligence Center at the university is looking for partners to apply HORIZON-CL3-2023-DRS-01-05 call (the deadline is 23 November...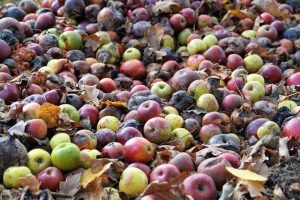 A French SME specialised in the development of bio-sourced composites is looking for a consortium building a proposal on the topic "High performance, circular-by design, bio-based composites" (HORIZON-JU-CBE-2023-IA-07). It has a specific expertise in natural...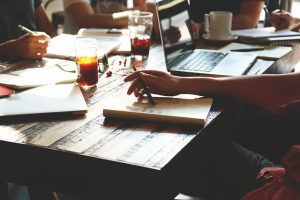 The Social work service aims to be the ally of Human Ressources Dept (HRD), in their Quality of Working Life (QWL) approach, in order to facilitate the daily professional life of HRDs, to promote well-being at work, to contribute to social dialogue, and to fight...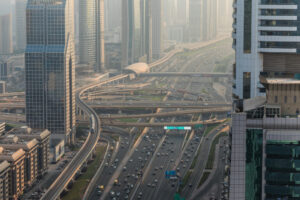 A consortium with renowned EU and Swiss partners looks for an experienced European university coordinator for this Horizon Europe project. It will deliver a CO2=0 free fuel by providing the pilot cities and their mobility traffic with cheap and efficient hydrogen...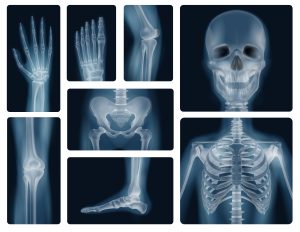 A Swiss SME, active in the field of orthopaedics/traumatology, has developed a medical device boosting fracture healing. The device features drug-device combination compatible materials and manufacturing processes. Upgrading it to an antimicrobial-device...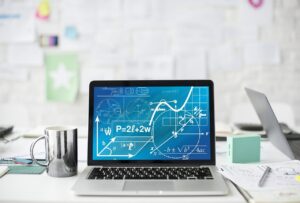 The startup is developing simulation algorithms for large and complex electromechanical systems. The goal is to provide a simulation environment exploiting the stability and reliability of our algorithms. For this, the company has to construct physical models for...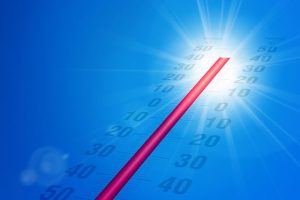 Startup in EU seeks partner capable to carry out software monetization and user experience design to complete the cross-platform application that visualizes historical weather data. The opportunity is being offered for an entity capable to identify economical...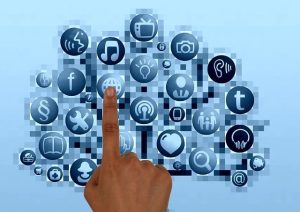 A consortium co-ordinated by a German University hospital wants to develop and investigate the benefits of a novel holistic digital health platform allowing early recognition, precise diagnosis, prevention and management of mental disorders, enhancing overall...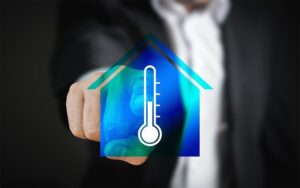 An innovative high tech company is planning to implement their solution into manufacturing industry, especially onto heat and cooling processes. They are looking for manufacturer to be an industrial partner regarding EIC Accelerator. Company wants to work with...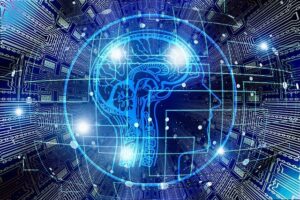 The Belgian and Swiss SMEs' mission is to bring the power of data analytics and machine learning to the risk, regulation, and investment worlds. It looks for EU-based partners in the call HORIZON-CL4-2023-HUMAN-01-03: Natural Language Understanding and Interaction...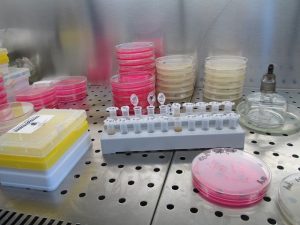 A Finnish company is specializing in fungal-based biotechnology. The project area aims to scale-up innovative, optimized and validated formulation methods of live fungal inoculants. Ideal potential partner(s) should be experts in live microbial culture formulations...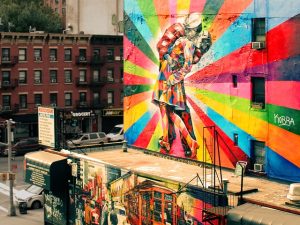 The Romanian NGO was established in 2016 to support and develop the urban and national landscape through creative and innovative projects. Initiatives supported by the association focus on educational, social, creative, and interdisciplinary activities. To further...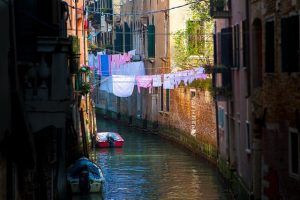 Icelandic technology company developing smart underwear for male urinary incontinence. The intelligent garment consists of underwear pants with embedded electrodes and Electromyography Sensor: EMG sensors that will collect data from muscular function during...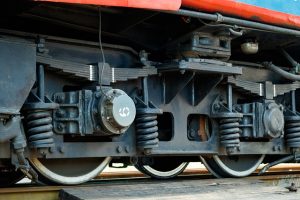 A Czech research SME is looking for partners interested in joint research project focused on development of spring for railway vehicles. The SME is foreseen European project (Horizon Europe or similar) but is open to any other funding option. Joint research project...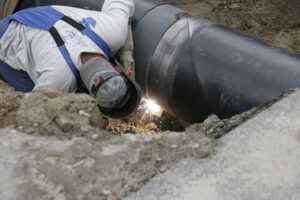 A Czech research SME is looking for partners interested in joint research project focused on hydrogen pipe sealing. The SME is foreseen European project (Eureka or similar) but is open to any other funding option. Joint research project is expected. Plazo para...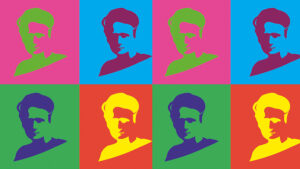 Aiming to provide a broader perspective and to increases the employability of the doctoral candidates, the network, which focuses on the topic of Cooperative Catalysis, is looking for industrial collaborators (chemical industry and related) to become associated...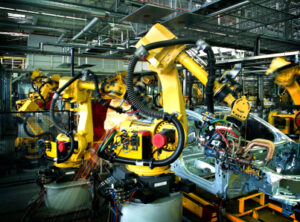 The German University intends to participate in the Horizon Europe Framework Programme as a coordinating institution (HORIZON-CL3-2022-CS-01-01) and is now looking for SMEs as consortium partners from the areas of Manufacturing and Critical infrastructure (e.g....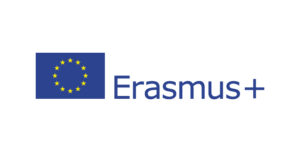 A Bulgarian company providing consultancy and business support services to companies intends to submit a project proposal under Erasmus+ call KA220-VET - Cooperation partnerships in vocational education and training in the field of environment and combating climate...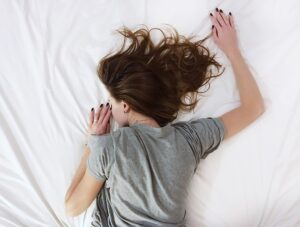 A Greek smart textiles and clothing design company is putting together a proposal for the Eurostars funding programme in order to develop hypoallergic natural fabric for sleep and wellness wear. The Greek SME is looking for partners both from academia and the...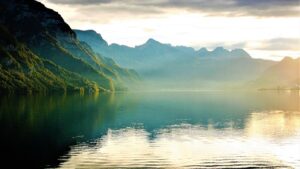 A Bulgarian Start-up company that develops environmental technology solutions is preparing a proposal for the EIC Accelerator. As part of the concepts, an external expertise is required to fulfil the technology gap of the team related to the dispersion modelling of...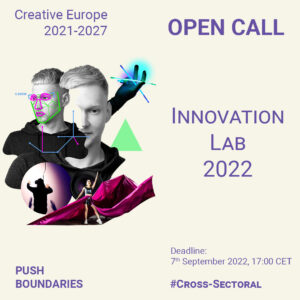 Danish startup has developed a unique biosensor-based analysis of short format media productions that has the potential to change the current media development processes. They are looking for partner universities researching biometric data application and biomarker...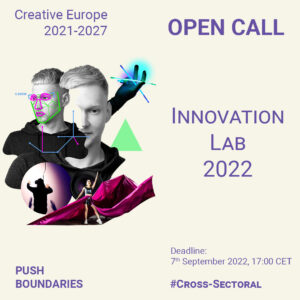 An Italian company has developed an interactive app that aims to bring the new generations closer to classical music. The app wants to enable young users to intuitive learning and offers school teachers an innovative learning tool for distance and face-to-face...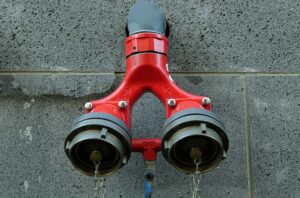 The French company is developing an innovative auto protection system against fires in outdoor areas, which slows and breaks the propagation of fire with a water projection system and retardant. The company is preparing a Eurostars/ Eureka project proposal and is...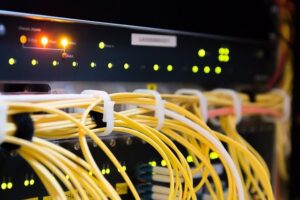 For the purpose of the Horizon Europe Framework Programme (HORIZON)- Call Digital and emerging technologies for competitiveness and fit for the green deal (HORIZON-CL4-2022-DIGITAL-EMERGING-02) company is searching for strong partners to complete consortium for the...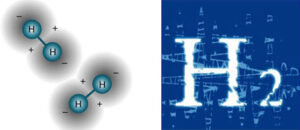 Slovak expert research team, which includes young doctoral students 2, engineers 2, associate professor 1, prof 2 working in the field since 2008 and solving issues of hydrogen technologies in the field of research, development and teaching is looking for partners...