Perfiles comerciales, tecnológicos y búsquedas de socios
Comerciales
Presentamos oportunidades de cooperación empresarial, si desea contactar con posibles socios comerciales, a través de la Enterprise Europe Network.
Tecnológicas
Presentamos oportunidades de cooperación tecnológica, si desea contactar con otras empresas, universidades y centros tecnológicos, a través de la Enterprise Europe Network.
Búsqueda de socios
En esta sección encontrará empresas, centros tecnológicos y organismos públicos y privados de investigación interesados en presentar propuestas a programas europeos e internaciones de financiación de I+D e innovación que necesitan socios para completar su consorcio.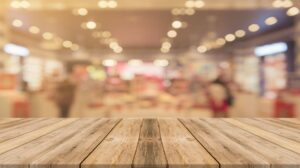 The Romanian company active in wood industry is an important manufacturer of timber and wood semi-finished products. It is specialized in manufacturing of products such as decorative plates / veneered high pressure laminates (high pressure laminates compact,...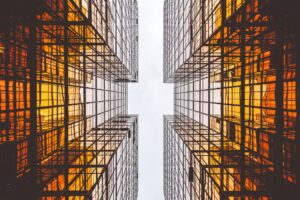 A Slovak producer of moulded beech plywood for the furniture industry would like to establish cooperation with a producer or supplier of veneer from EU countries (especially from middle Europe). The company offers cooperation under supplier agreement. Solicite...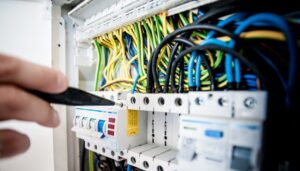 The company is a supplier of a wide range of well known brands of cabling solutions in fibreglass, copper and coax. Their clients are active in the LAN, data centers and infrastructural projects for wired data transfer. The company is broadening their scope on the...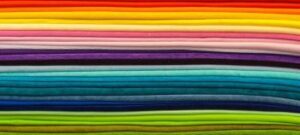 A Romanian company with over 15 years' market experience specializes in creating promotional apparel and other promotional products. The company's portfolio includes promotional T-shirts, hoodies, sneakers etc., bean-bags, backlits, hammocks, flags etc. Products...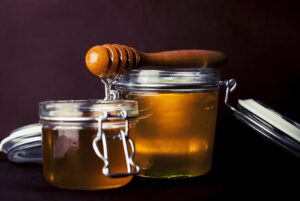 A Greek family company, specialized in the hand-made production of jams, juices and fruit sweets in syrup is looking for manufacturers or suppliers of granulated sugar for its products. The product should come is packaging of up to 25 kg. Solicite información...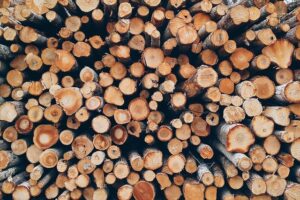 German company is looking for manufacturers of high quality firewood and wood pellets for example sawmills. Solicite información indicando la referencia

For a majority of their existing product range - wooden accessories and furniture - they are looking for a manufacturer who can produce in series, with an emphasis on quality and finish. Their products are mainly used outdoors and are weather-resistant. Preferred...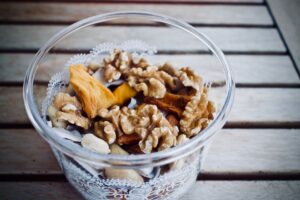 The Lithuanian food factory is involved in breakfast cereal production. The company is looking for business partners, that could supply maize semolina and raw materials/additives for the food sector. The company is offering to work under the supplying agreement....

A young Czech import-export company, active in the trade of innovative products for interiors, exteriors and furniture is looking to expand its catalogue of products for houses, schools, offices or technical building areas. The company is interested in partnering...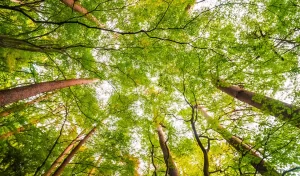 The French SME has been selling and distributing pine stakes for more than 20 years. It sales stakes, logs, half logs (pine and chestnut), sleepers (pine and oak), chestnut fences. The SME sells approximately 2000 m3 of products per year. The SME wants to expand...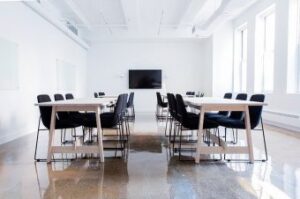 A young Czech import-export company, active in the trade of innovative products for interiors, exteriors and furniture is looking to expand its catalogue of products for houses, schools, offices or technical building areas. The company is interested in partnering...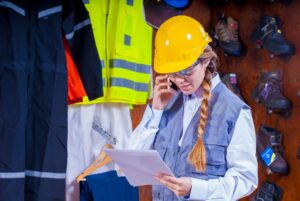 A German company group active in the construction sector is searching for subcontractors, who offer painting, plastering, stuccoing or drywall craft for construction projects in Northern and West Germany as well as Saxony-Anhalt. The target is to establish long...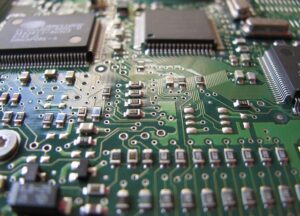 A northern German SME is a well established representative and distributor of active and passive electronic components as well as electromechanical components and assemblies to a diversity of industries. To complement the portfolio, the company is offering...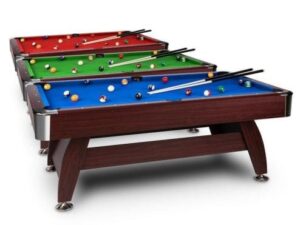 The company from North-Eastern Poland provides professional pool tables, offering them both to individual and business clients. The company is looking for producers of billiard tables and producers of natural wood lighting. Cooperation based on a distribution...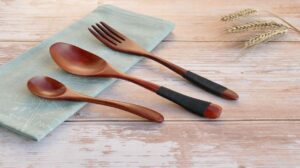 A Dutch SME operates as a designer and global distributor of decorative supplies for in and around the house. The SME offers a range of fashionable, contemporary and sustainable products. The product range radiates simplicity as well as luxury with a preference for...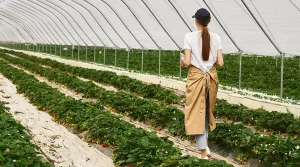 Romanian company specialized in trade with agricultural pesticides and fertilizers is looking for suppliers/producers from EU countries Romanian company specialized in trade and storage of fertilizers and pesticides for agriculture is willing to find new...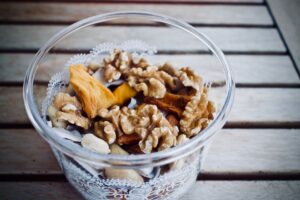 Bulgarian company, specialized in import and distribution of fast-moving consumer goods is interested in entering a distribution services agreement The Bulgarian SME imports and distributes fast-moving consumer goods (FMCG)) such as confectionery, chocolates and...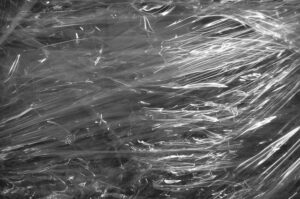 A Turkish company specialized in plastic injection moulding seeks partners through a joint venture agreement The Turkish company has been operating in the plastic sector for over 40 years and providing plastic injection molds to the accumulator industry. The...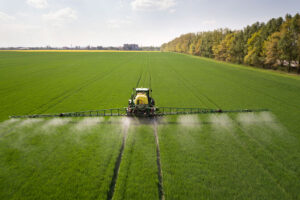 Slovene company looking for producers of lawn mowers and spare parts for agricultural machinery for distribution services agreement A Slovene trading company, specialist in sales of agricultural and garden maintenance equipment and machines, is looking for...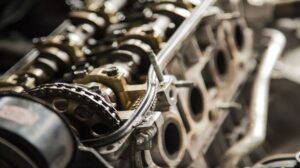 French SME seeks a supplier of electric motors for its logging saws under a supplier agreement A French SME specialised in the manufacture of log saws is looking for a new supplier of electric motors under a supplier agreement. The company aims at establishing a...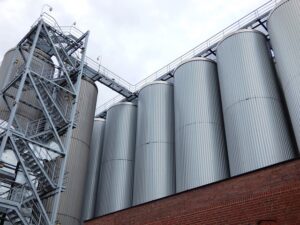 A Ukrainian company is seeking the producers of animal and poultry husbandry machinery and equipment under a commercial agency or distribution services agreement The Ukrainian SME would like to partner with the companies producing cattle, hog and poultry machinery...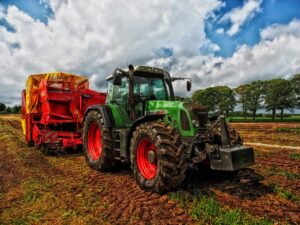 Slovene company looking for producers of lawn mowers and spare parts for agricultural machinery for distribution services agreement A Slovene trading company, specialist in sales of agricultural and garden maintenance equipment and machines, is looking for...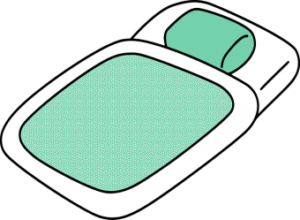 Manufacturer for mattresses for camper vans sought An Austrian camping and vanlife competence center is looking for a partner to manufacture mattresses. They convert transporters into cozy camper vans and sell camping equipment. The company retails the dimensions...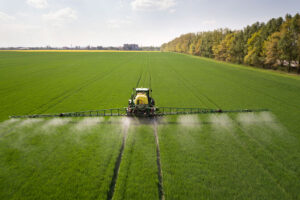 A Ukrainian firm is looking for suppliers of sowing, planting equipment and front loaders under commercial agency and distribution agreements Ukrainian SME is one of the leading suppliers of agricultural machinery and spare parts in Ukraine. It offers a wide range...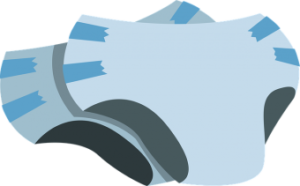 A Croatian company is looking for manufacturer or distributor of diapers for adults as well as diabetes products under commercial agency or distribution service agreement A Croatian company is looking for a manufacturer or distributor of diapers for adults with...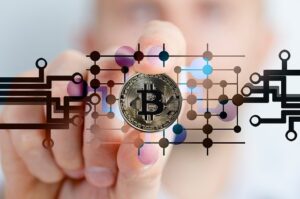 French company offers distribution or commercial agency agreement to manufacturers of innovative products eager to enter the French market A French company specialized in the promotion and distribution of innovative products seeks to expand its portfolio in...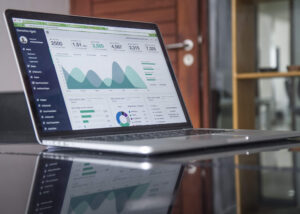 The company provides products and services for integrating data from multiple heterogeneous sources into a cleanly structured, and always up-to-date Virtual Knowledge Graph. It serves applications like business intelligence, reporting, dashboarding, analytics,...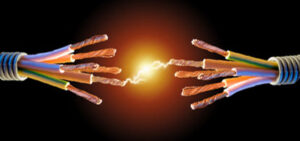 A Ukrainian company offers a modern electronic switching system for reactive energy compensation. This system works without a transient process, it is used to compensate for the reactive power of any loads, the time for complete data collection is 3-4 seconds. The...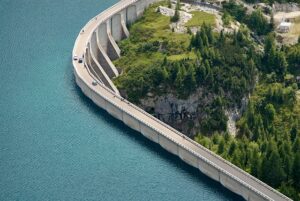 Italian SME offers an innovative GNSS end-to-end system for the continuous monitoring of critical infrastructure (e.g. dams, bridges, roads), structures (e.g. buildings) and natural hazards (e.g. landslides). The system includes hardware, software and technical...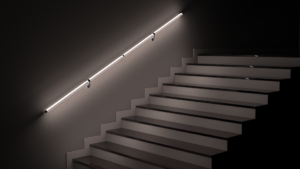 An Italian startup develops a unique and innovative design that enhances the optical properties of polymethylmethacrylate for a heightened sense of utmost refinement, exploiting LED technology and safeguarding the purity of polymethylmethacrylate, combining...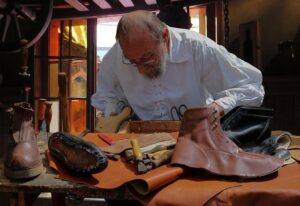 A start-up from Sweden has developed an innovative smart textile component with dynamic adaptive size-fit function. The technology enables multi sizes inbuilt inside the products such as protection clothes and equipment, shoes and boots, which guarantees the...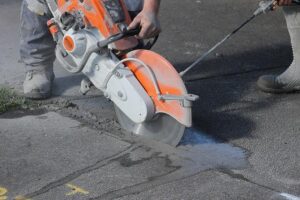 A Bulgarian company experienced in the production of band saw blades and machines for their service and production offers its free capacities for punching large quantities of steel strips. It also offers resharpening of polycrystalline diamond tools (PCD). The...

A German start-up has developed a unique production technology which enables the mass-produce of high-resolution, function-integrated micro-components made of metals with functional internal structures >100 µm. Hereby mass-production of metal microcomponents...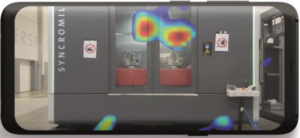 An Austrian SME developed a solution to visualize the exact location from which a sound comes on a picture taken by a smartphone mounted on an apparatus with microphones. The technology is cheap, easy-to-use, handy and delivers high-quality results. The technology...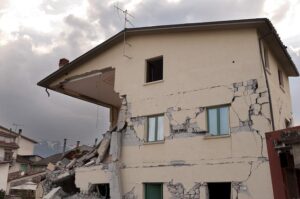 The Italian company is an highly innovative SME working on Climate Services in different economic sectors, with a main focus on the infrastructure and insurance markets. The company, with a great experience in climate-related risk assessment, designs climate risk...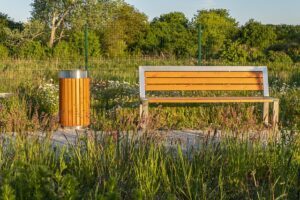 A Portuguese scientific research institute with expertise in the area of durability of materials and anticorrosive protection assessment, in particular in accelerated and outdoor ageing tests, is interested in integrating research teams or consortiums (companies,...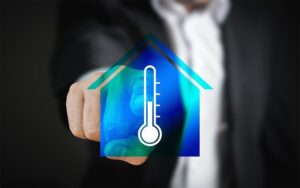 The Danish SME is located in the northern part of Jutland producing and selling temperature monitoring systems for maintenance of cold rooms, freezing systems, etc. The company was founded in 2009 and has since then only been expanding its business and its...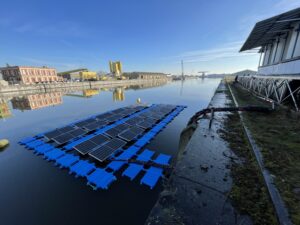 A French company has developed a new wind and wave-resistant floating solar technology for near shore locations. The floating solar technology is already tested in the sea. The French company offers commercial agreement to interested partners as ports, marinas,...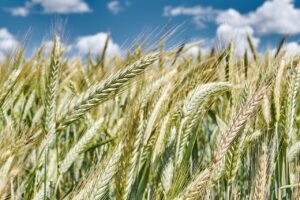 The Ukrainian R&D institute which cooperates with the local community is offering a system of rotation of crops and soil for growing agricultural products. The main advantage is natural support and restoration of soil and high-quality products without the use...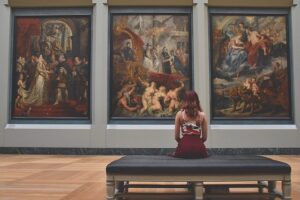 An Italian company specialized in digital imaging in the cultural heritage has developed a cloud platform based on very high resolution images and ontologies to study and promote collections of artworks. The extremely high definition of the images allows you...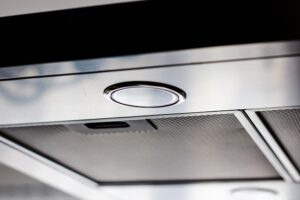 Danish SME offers grease layer reduction technology in exhaust ducts for catering companies. The Danish SME's product: The Power Pack system is able to be mounted in large scale kitchens and thereby help catering companies in reducing maintannce costs for exhaust...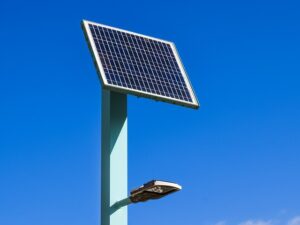 An Italian company has developed a hybrid modular smart pole/streetlight that using sun and wind does not need to be grid-connected, with remote control and high customization level. With a total power of almost 2kW and storage up to 10kWh it's a small power...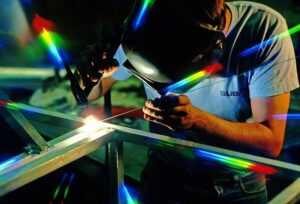 A German SME active in laser welding has developed a process for the coating of aluminium welding wires with additional material to reduce failures in the welding seam, increase the penetration depth and to reduce the energy effort in aluminium laser welding. The...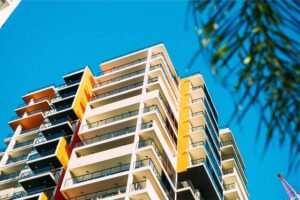 An Italian Start-Up has developed and patented the first smart and one-size-fits-all device, an active mass damper, for seismic protection of existing buildings. The company is looking for partners for application of the system on pilot project as enhancement of...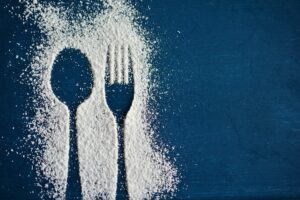 An SME from Latvia that is focused on R&D solutions in the field of vacuum and cryogenic systems, has developed innovative freeze drying/sublimation equipment for freezing of different food raw materials allowing to make new types of high-quality food products...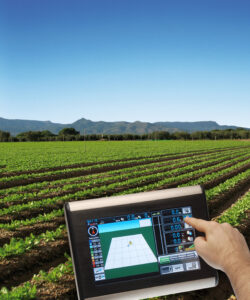 An Italian company specialized in developing sensors for the agriculture sector, offers its technologies for fields and crops monitoring, to analyze climatic, water and nutritional conditions. Partners are sought for research and technical cooperation or commercial...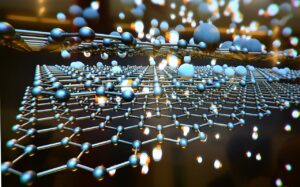 An Italian company has developed and patented an innovative system able to produce graphene that can be applied in several field of applications and for different uses, from the polymeric materials to membranes and filters. Graphene offers upper mechanical...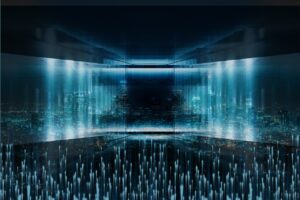 A French company active in the development and production of electromagnetic sensors and convertors has developed a new energy harvester technology from electric wire or cables allowing wireless autonomous power supply for IoT devices or sensor. It is looking for...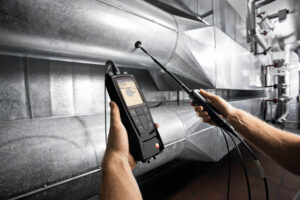 German research cluster has bundled competences from non-destructive evaluation with industrial data analytics and artificial intelligence to improve the performance of condition monitoring systems. Performance of classification is enhanced in case various damage...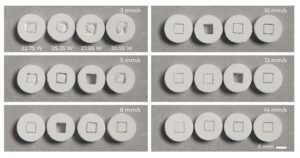 Turkey based university has developed a new advanced ceramic dough formation methodology by polymer bridging through coagulation for rapid prototyping. Translation of ceramics manufacturing to Industry 4.0 significantly lags behind other materials. Building upon...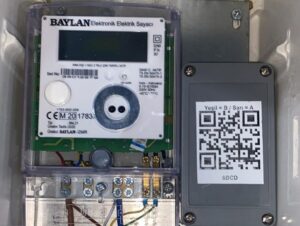 A Turkish company with IPv6-based high-reliability wireless sensor networking solutions for IoT applications seeks partners under license and technical cooperation agreements. The solutions are optimized to provide reliable wireless connectivity in harsh...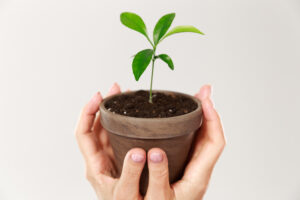 The company is turning the flower industry on its head – for the better. How? By disrupting the traditional supply chain. They create seasonal collections using unusual stems to deliver unique flower arrangements. They always use field-fresh high-quality flowers...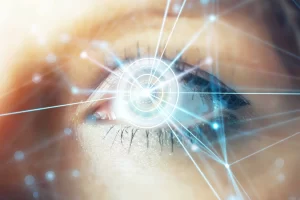 Latvian research, strategy and marketing project company is looking for eye tracking and emotion mapping solution with data analysis and visualization functionality for integration in online research activities and sessions.The company is looking for partners under...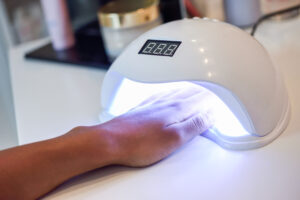 A small German start-up company seeks a partner to manufacture new UV LED lamps to cure nail polish according to the German company's own design. The lamps will be more compact and sustainable than conventional products. The partner should already contribute to...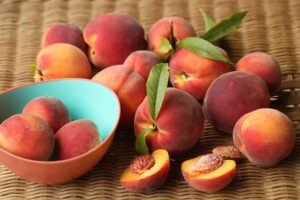 A Greek medium sized company that produces preserved fruits of premium quality is interested in acquiring proper technology for detecting the quality of the fruits (mainly peaches, apricots and pears) before the beginning of the composting process. Partners from...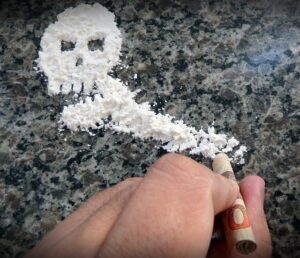 A Dutch government agency and part of a consortium of 4 governmental agencies that control all prisons in the Netherlands, Greece, Belgium and Spain, is looking for providers of innovative solutions for the detection of drugs. To find the right technology they...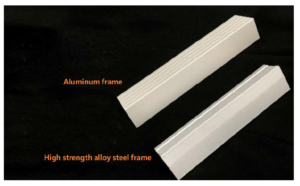 Italian company search technology in the fields of Solar PV Modules alloy steel frame. Difference between alloy steel and aluminum frame in order to achieve the carbon peak & carbon neutralization target and to reduce the total cost of solar system. The company...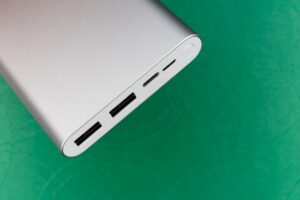 The Croatian-based company was founded in 2007. The primary focus is on IT solutions (In house solutions and Custom made solutions). In the process of implementing IoT solutions in business models as well. The ideal partner is expected to have sound knowledge in...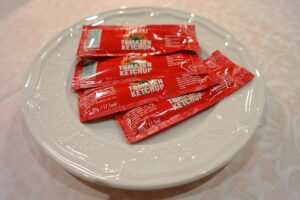 International fast food company seeks a sustainable packaging material that is biodegradable for their wide range of sauces (e.g. Ketchup, Mayonnaise, Sweet Chili). The company seeks for (development) partners that have expertise with innovative food grade...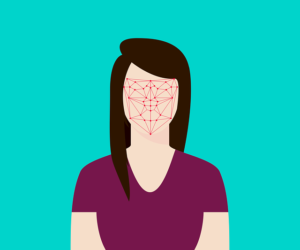 A Maltese technological advertising start-up is seeking suppliers and/or service providers to purchase and/or collaborate on solutions for its X Reality (XR) media lab including facial motion capture, 3D scanning and modelling, and motion capture hardware and...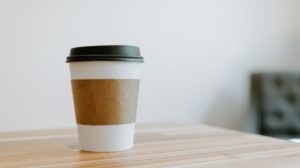 The company wishes to distribute their coffee and tea products in a more sustainable packaging, taking quality and food safety guidelines into account. The company is offering 24/7 access to the best selection of tasty, high-quality and sustainable coffee and tea...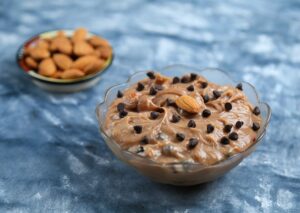 A Romanian company manufactures an assortment of cream spreads based on the following oleaginous fruits: hazelnuts, pistachio, cashews, almonds, and peanuts. The company's products are manufactured using semi-automatic processes, from high-quality natural...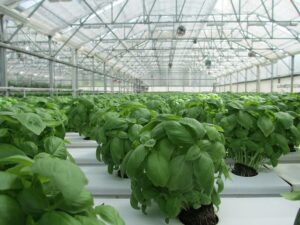 A Turkish R&D company established in 2016 has developed a smart greenhouse supported by new technologies related to agriculture and passive energy strategies. The company seeks investors under financial agreement. The ideal partners would be R&D and...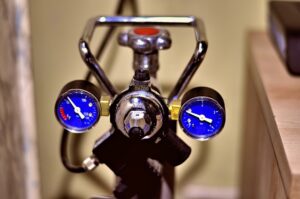 The Start-up located in the region of Lower Austria produces and sells food products generated from processing fruit seeds. It is looking for a vacuum compressor solution to transport a harmful gas mixture out of a reactor and a post-treatment step that transforms...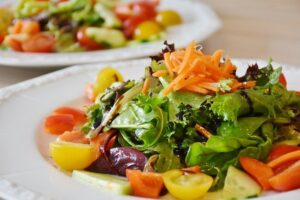 A Dutch food company produces a large amount of private label salads for leading European food partners. Most of the packaging is made from plastic, which puts a great burden on our environment. The company is looking for ways to find an innovative packaging design...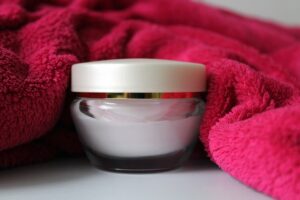 A Polish company that produces fully vegan, hypoallergenic creams made of 100% unfined oils, intended for especially demanding customers. In connection with the planned production automation forced by the increasing demand for the product, the company is looking...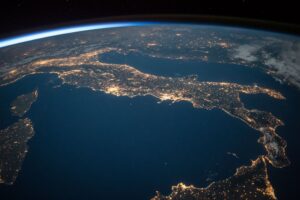 The Portuguese SME with 20 years experience in technical analysis, design, advisory services to end users/investors and implementation of energy management in buildings, industry and logistics is looking for new innovative products (control equipment and software,...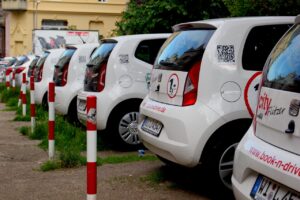 Group of two leading Italian companies active in the mobility service market is looking for innovative solutions to support the digitalization process of the business: the open call is addressed to start-ups and innovative SMEs able to propose new solutions that...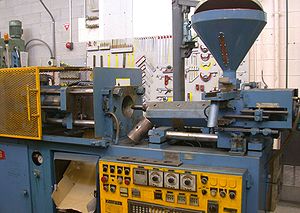 A German start-up developed a novel plasma barrier coating for mono-material plastics, which can provide the same functional properties as a multi-material approach in terms of barrier and chemical resistance, but it is less expensive and fully recyclable. To be...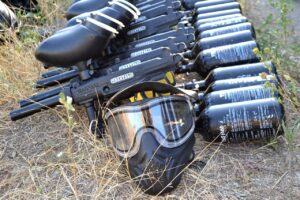 A company from Latvia engaged in paintball game business and supply of equipment to paintball game managers/operators is seeking for technical cooperation agreement to upgrade current paintball game management system technology adding extended functionalities....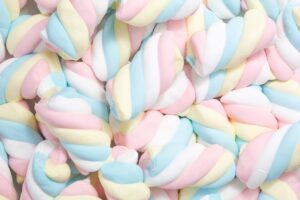 Dutch producer of sweets is looking for alternative packaging materials. Currently, the company is using bags with a transparent window, made of mono-polypropyleen (PP). Innovative (development) partners and suppliers are sought that have sustainable packaging...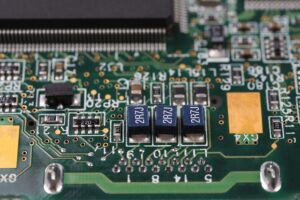 A Chinese company specialized in providing clients with one-stop electronic control system solutions is looking for technology partners in Europe to initiate joint R&D projects regarding VIC Platforms and VPDC Systems through research cooperation agreements or...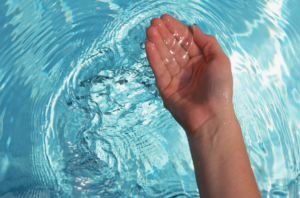 A German company active in water treatment for building technology and process industry seeks a partner specialized in electronics and software development who is able and interested in developing a transportable water meter for measurement of electrical...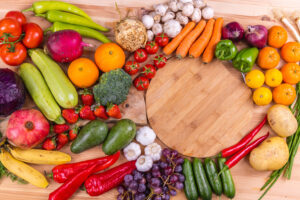 This agricultural company is located in Valencia (Spain). It has more than ten years of experience in the agriculture sector. They grow fresh and seasonal fruits and vegetables based on modern, advanced and sustainable agriculture. One of the advantages offered by...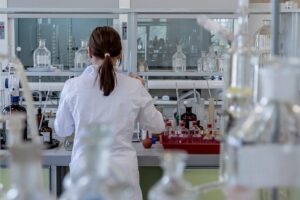 An Italian healthcare accelerator center launched the second edition of Italy's largest acceleration program in Life Sciences and Healthcare, together with leading industrial companies, to recruit and run pilot projects with promising start-ups and scale-ups...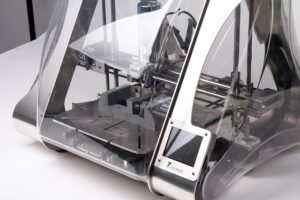 A Bavarian start-up, founded in 2020, offers various services for the development of technical ceramic products according to the ideas and needs of customers. But as a small company does not have its own capacity to process granules into filaments. The company is...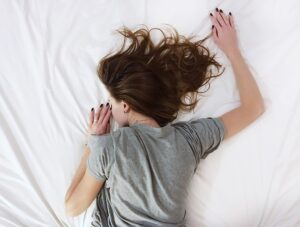 A Greek smart textiles and clothing design company is putting together a proposal for the Eurostars funding programme in order to develop hypoallergic natural fabric for sleep and wellness wear. The Greek SME is looking for partners both from academia and the...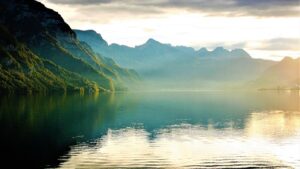 A Bulgarian Start-up company that develops environmental technology solutions is preparing a proposal for the EIC Accelerator. As part of the concepts, an external expertise is required to fulfil the technology gap of the team related to the dispersion modelling of...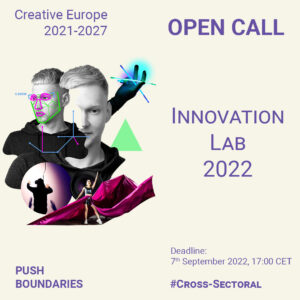 Danish startup has developed a unique biosensor-based analysis of short format media productions that has the potential to change the current media development processes. They are looking for partner universities researching biometric data application and biomarker...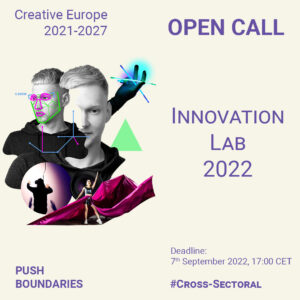 An Italian company has developed an interactive app that aims to bring the new generations closer to classical music. The app wants to enable young users to intuitive learning and offers school teachers an innovative learning tool for distance and face-to-face...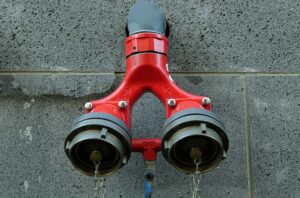 The French company is developing an innovative auto protection system against fires in outdoor areas, which slows and breaks the propagation of fire with a water projection system and retardant. The company is preparing a Eurostars/ Eureka project proposal and is...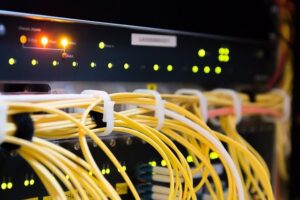 For the purpose of the Horizon Europe Framework Programme (HORIZON)- Call Digital and emerging technologies for competitiveness and fit for the green deal (HORIZON-CL4-2022-DIGITAL-EMERGING-02) company is searching for strong partners to complete consortium for the...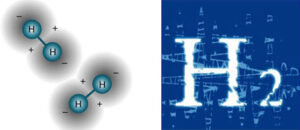 Slovak expert research team, which includes young doctoral students 2, engineers 2, associate professor 1, prof 2 working in the field since 2008 and solving issues of hydrogen technologies in the field of research, development and teaching is looking for partners...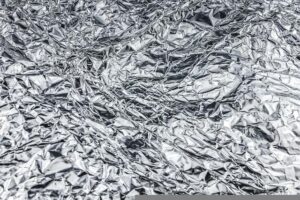 Within the framework of the M-era.Net (call 2022) programme, a multinational consortium coordinated by a French research centre (specialised in the treatment and coatings of advanced surfaces) is looking for laboratories to develop altogether an innovative...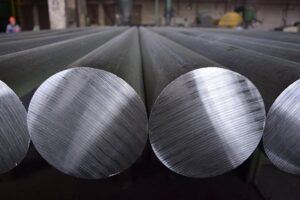 A French SME specialised in micro-arc oxidation (MAO) coating allowing industrial aeronautical parts to reach high mechanical and chemical properties intends to adjust this REACH-compliant process to other sectors. The company is looking for a end-user partner to...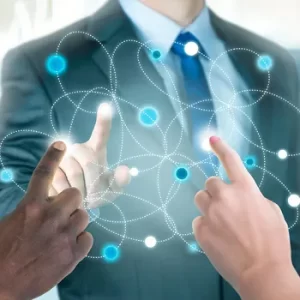 An Italian SME, a hydraulic valves manufacturer located in northern Italy, is looking for partners for an Interregional Innovation Investments Instrument (I3) grant application. Within the proposal, the company intends to pursue, with the help of other partners,...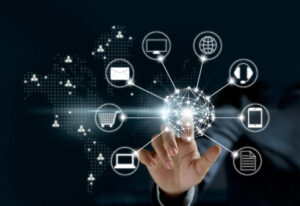 An Italian Public Research Organisation (PRO) wishes to apply as coordinator to the Horizon Europe Call. The objective is to settle an efficient, interconnected innovation ecosystem across Europe, including all innovation players, enhancing public private...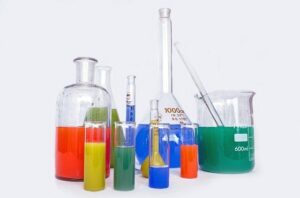 A German start-up company specialized in AI research & application has teamed up with a contract laboratory, spe-cialised in (ecotoxicological) assessment of nanomaterials in order to develop an AI tool for extracting information from documents in natural...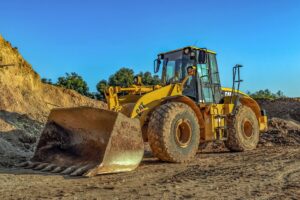 A Greek deep tech company has developed a virtual reality training application for the raw material value chain to replace current training methods for operators and workers. An SME in the mining industry is sought as an adopter to use the application as part of a...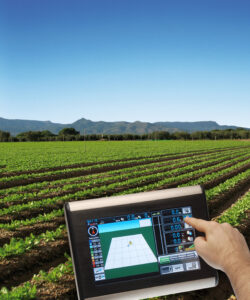 An Italian consulting and planning company operating in the agri-food sector is implementing, in accordance with current European digital transformation strategies, the use of digital technologies for the detection and processing of spatial data and images in...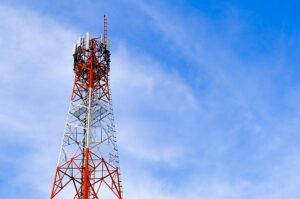 A Korea SME specialized in antennas and RF (Radio Frequency) modules is developing a direction-finding device which detects each of a plurality of mobile terminals having different output strengths of radio waves. This innovative solution provides a network...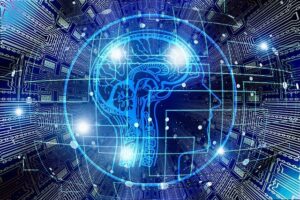 A consortium of a Swiss research institute together with partners from EU countries looks for a coordinator from a technical university or university of applied sciences with excellent expertise in EU research project administration and interest in e-government,...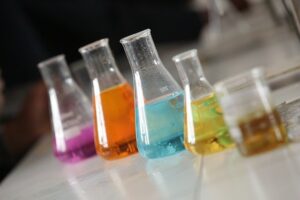 A European consortium led by an University of Applied Sciences in southern Germany is applying for the Horizon Europe call CIRCBIO-02-two-stage. A partner for the up scaling of poly(limonene)carbonate PLimC is sought. Shortly explained: Synthesis of PLimC on the...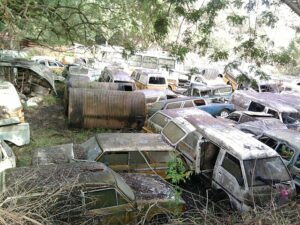 A European consortium led by a German based engineering company specialized in Computer Aided Engineering is applying for the call TWIN-TRANSITION-01-07: Digital tools to support the engineering of a Circular Economy, with the aim to develop a digital twin for the...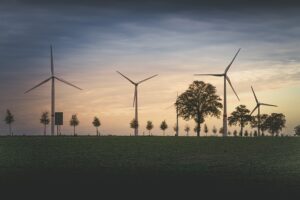 A Spanish local authority in the mediterrean area is searching for partners (supramunicipalities, renewable energy companies) for a LIFE-CET-Clean Energy Transition proposal. The proposal aims to provide local and regional authorities with the necessary capacity...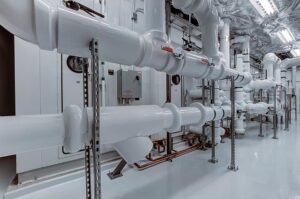 Two research organizations and hydrogen peroxide producer from Slovenia are looking for partners with hydrogen expertise (electrolysis, burners, engineering and demo sites) to jointly apply to HORIZON-CL4-2022-TWIN-TRANSITION-01-17 in order to establish hydrogen...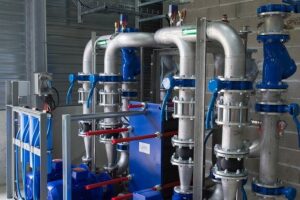 Two research organizations and a hydrogen peroxide producer from Slovenia are looking for partners with expertise on electrochemical production of hydrogen peroxide in order to establish a prototype electrochemical production of hydrogen peroxide under the call...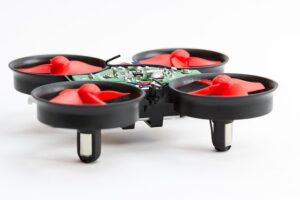 A Croatian company is an expert in the production of educational electronic devices for children - STEM (science, technology, engineering and mathamatics) kits - of top quality. To apply for Eureka or Eurostars, the company is looking for partners who are experts...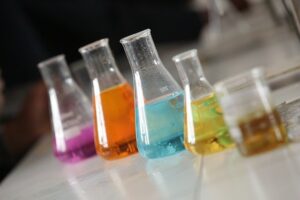 Italian SME specialized in petrochemical process industry builds a proposal to develop a methodology to apply chemometrics for chemical processes monitoring and troubleshooting. The goal is to exploit process data to improve process management. The company is...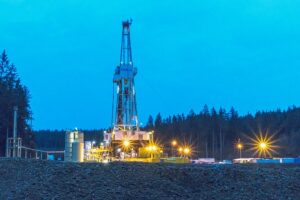 A Spanish public institution (coordinator) is preparing a proposal "Deep underground geothermic potential survey in the area of Ascó" to the Call: HORIZON-CL5-2021-D3-03-15. The objective is to define the actual potential for the deployment and exploitation of a...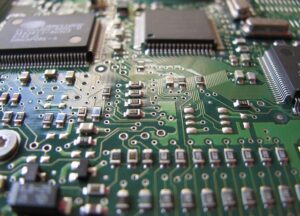 A Korean company providing material solution for electrode packages is looking for R&D partner for developing copper sintered material for semiconductor package bonding. With the partner that has knowledge and expertise in reduction of copper surface oxide...